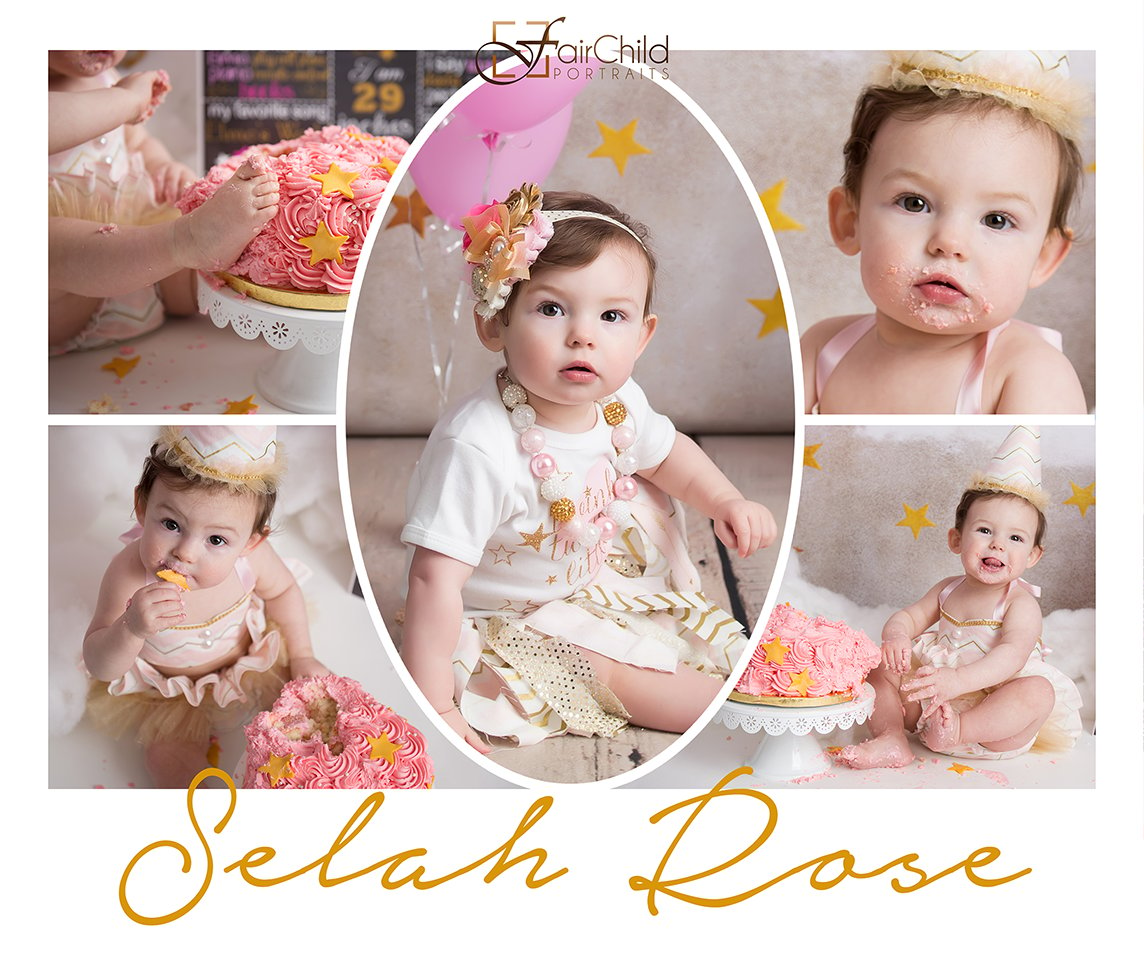 A birthday session can last about an hour and a half.
We like to photograph your child in a "dress up" outfit and a "play outfit.
But you can change your child as often as your child will allow.
The Cake smash portion of the session is done at the end.
Special themes and sets can be created with enough notice.
You bring the cake or food that your child will eat & I will create the set with balloons,
If you would like me to supply the cake that can be arranged. There will be a $50 charge.